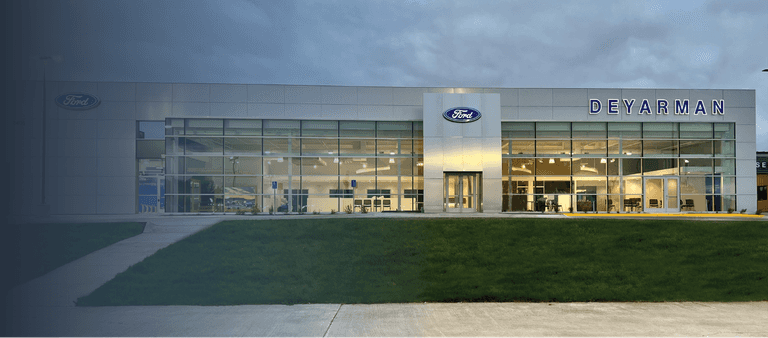 DeYarman Ford
Located at 2406 N Jefferson Way, Indianola, IA 50125
Call (515) 461-2714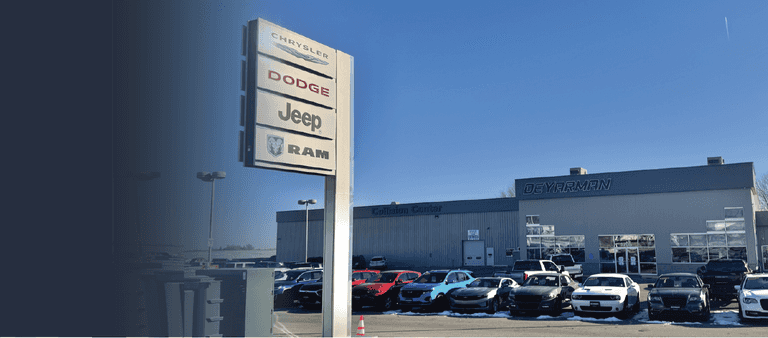 DeYarman CDJR
Located at 1705 N Lincoln St, Knoxville, IA 50138
Call (641) 324-6417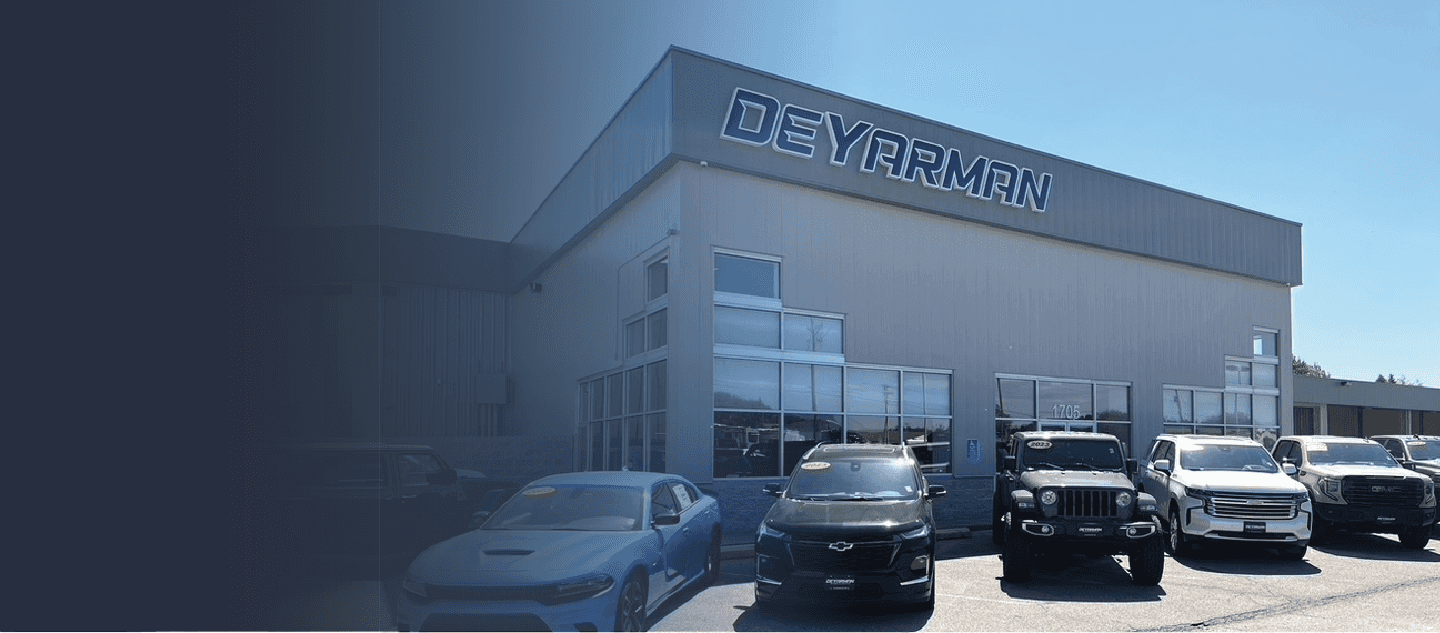 DeYarman Chevy GMC
Located at 1705 N Lincoln St, Knoxville, IA 50138
Call (641) 454-9768
Welcome to
DeYarman Automotive Group
Are you on the hunt for a car dealer in Knoxville or a car dealer in Indianola? Look no further than DeYarman Automotive Group. Whether you're looking for a Chevy, GMC, Chrysler, Dodge, Jeep, or Ram, DeYarman Automotive Group has it all. We pride ourselves on our new and used car lineup, but nothing makes us happier than serving our loyal Knoxville customers like you. Make DeYarman Automotive Group your preferred car dealer in Knoxville.
What Sets Us Apart from Other Car Dealers in Knoxville & Indianola?
Why should you choose us over other Knoxville and Indianola new car dealers? With over 35 years of experience in the automotive industry, we understand more than anyone that buying a car can be stressful. However, it doesn't have to be at DeYarman Automotive Group. We are a proud, family-owned business where hard work, honesty, trust, and integrity are at the core of everything we do. Let us prove it to you with a car-buying experience that you soon won't forget.
State-of-the-Art Service Center
Unlike other car dealers in Knoxville, DeYarman Automotive Group has a fully-equipped service center at each of our locations. From routine oil changes to tire replacements, our factory-trained technicians will ensure your vehicle stays in pristine condition for several years to come!
Stress-Free Financing
We know auto financing is often the step our Pella customers least look forward to. You can rely on our finance experts to guide you through the financing process and find the perfect payment plan for your needs and budget.
Genuine Parts and Accessories
Some car dealers in Indianola may use aftermarket parts, which can actually cause your vehicle more harm than good. Luckily, the DeYarman Automotive Group parts centers always keep genuine OEM parts and accessories in stock to ensure you the highest quality of service.
Experience the DeYarman Automotive Group Difference Today
Whether you're looking for an Indianola new car dealer or a Knoxville new car dealer, DeYarman Automotive Group has you covered with three convenient locations:
We believe by providing an exceptional ownership experience and committing to operating by our core values, our customers will begin to understand what we mean by the DeYarman Difference – a truly exceptional way to purchase and service your next vehicle. Make us your preferred car dealers in Indianola and Knoxville today!